Did we mention we sell toys now? Sure, a lot of them are just for the little ones, BUT we've also got games that adults can play too! From boozy board games where if you win, you drink and if you lose, you drink (responsibly of course), to at-home murder mystery kits and even a cheese puzzle to piece together while you continuously graze on endless holiday snacks, find the perfect collection of big-kid games to engage in friendly competition with your mates this holiday season. Swipe to see what we'll be playing.
Leave The Wrapping To Us
Opt for gift wrapping and we'll deliver pressies that are ready to delight. Limited time only.
Find Out More
Fast delivery – free over $50 – and free returns.
Shop now with extended returns for *risk-free gifting this festive season. *Learn more.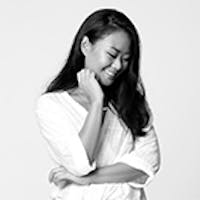 Eliza Concepcion
Fashion Editor