This year's National Recycling Week theme is 'Recovery – a future beyond the bin' so to mark the occasion, we're looking at the sporting goods that have been made using recycled materials and recovered waste.
Along with reducing our consumption of single-use products where we can, ensuring that we are properly recycling our waste at home and extending the life of our clothes by caring for them properly, buying items that repurpose existing materials which otherwise may be discarded is incredibly important in reducing our reliance on virgin raw materials.
Technology has come a long way so that more and more brands are able to use recycled materials in products without compromising on quality, in fact you would never even guess the difference! Swipe to see some of our favourite styles made using recycled polyester, nylon, lycra or elastane.
Shop THE ICONIC Considered for more sustainable fashion and sportswear options. Filter by Sustainable Materials for our full assortment of products made using materials that are kinder on the environments, including products made using recycled content.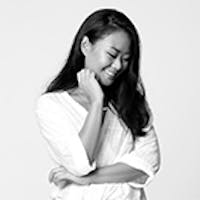 Eliza Concepcion
Fashion Editor