Whether your hair is long or just long enough, curly or straight, thick or fine, real or fake, the bun is one of our favourite hairstyle options to keep those tresses away from our face. Versatile and easy to achieve, we've pulled together some looks to inspire your next up-do.
1. The messy-but-meant-to-be bun
2. The super-sleek top knot bun
4. The playful double bun
7. The clean-face-dirty-hair bun
10. The high bun with bangs
11. The just-long-enough-for-a-bun bun
@vanessahong; hero via Getty
Feeling inspired? Watch our IGTV with hairstylist Luana Coscia on how to create the classic top knot bun and an easy low bun below.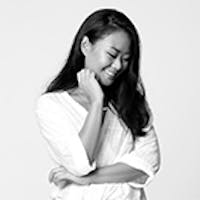 Eliza Concepcion
Fashion Editor