Not that you need reminding (you wear SPF on the daily, right??), protecting our skin from the sun's harsh UV rays is imperative, particularly when the weather forecast calls for back-to-back beach days, and especially since our bikinis are getting cheekier and cheekier, as if they're taken straight from the styling wardrobe of Sisqo's Thong Song music clip. 
If you're spending some time replenishing the natural vitamin D you might've missed out on with all those days of summer rain, don't forget to stay protected with sunscreen, reapply regularly, and remember your skin will need extra nourishment afterwards, so after-sun moisturisers are highly recommended – for all over, not just your face!
Fast delivery – free over $50 – and free returns.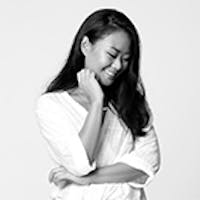 Eliza Concepcion
Fashion Editor