As much as we love a puff sleeve and an occasional off-the-shoulder number, this season, we've taken a pared back approach to styling and found the one thing that will make an outfit effortlessly cool: a button-up shirt. Yep, that's it, it's that simple. It can be plain, printed, linen or even leather (now you're at the pinnacle of cool) – as long as it's got a collar, fastenings down the front and a shapeless fit, it's guaranteed to look good, heck even a pyjama shirt would look edgy if it ticks all the right boxes. 
There's not much else to it really. Our favourite way to style it is unbuttoned over a bikini and paired with bermuda shorts, but don't let that stop you from styling yours with the ends knotted at the waist, or fully buttoned from the bottom to the top, or only buttoned part of the way – from top to bottom or just the midsection – honestly, anything goes. The one 'rule' we do suggest though, is sticking to styles that aren't overly tailored. A relaxed fit is key to coolness, so skip anything with waist darts, or better yet, head straight to the men's section if you're unsure. Swipe to see our favourite shirts for summer.
Fast delivery – free over $50 – and free returns. P.S. View your festive delivery cut off here.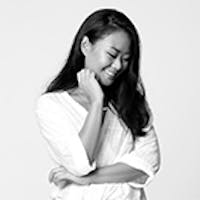 Eliza Concepcion
Fashion Editor