Gifting season is in full swing, and while we often think about it as the most wonderful time of the year, sometimes it can also be the most wasteful without us realising. Exchanging gifts is a thoughtful gesture to show your loved ones you care, but it's all too easy to get carried away with buying 'stuff' just for the sake of it – bonbons, reams of single-use wrapping paper, ribbons etc. This year, consider giving presents you know they're definitely going to use – like a travel mug for your coffee-loving friend – or gifts that are made with sustainability in mind. THE ICONIC Considered edit is full of great gift ideas that are more sustainable in their own unique ways – here are some of our favourites for the festive season and why. 
Haus of Dizzy Earrings
If you can't resist the joy of a novelty gift, Haus Of Dizzy is an Aboriginal and Torres Strait Islander -owned accessory label designed and made in Australia. By gifting one of their designs, you're supporting a local business as well as bringing a smile to your friend's face. 
Australian Community Relief Monopoly
This special edition Australian Community Relief Monopoly has been developed to help support vulnerable Australians, with proceeds from each sale being donated to those in need  – it's a gift that keeps giving. The game highlights some of the amazing Australian communities, both rural and regional, who have come together to help one another during these challenging times.
Bespoke Jewellery by SOKO
New to THE ICONIC, SOKO is a women-led, certified B-Corp jewellery brand crafted by Kenyan artisans using traditional techniques to create the most elegant accessories that are guaranteed to stand the test of time. Their mixed collection of both statement and refined earrings, bracelets and necklaces are the perfect sentimental stocking fillers that also work towards a greater good.
Earth Greetings Eco Cards and Wrapping
These adorable gifting bundles are not only made using 100% post-consumer recycled paper, they are also printed carbon neutral in Australia using vegetable-based inks. The brand is dedicated to supporting Australian-based artists and designers, and donates a percentage of profit from the sale of their products to charitable organisations – double your positive impact by choosing a gift from our  Considered edit, as well as  considering the sustainability of your gift wrapping.
An e-Gift Card for THE ICONIC
Why not let them choose their present and send an e-Gift card their way. You can add as little as $25 to the value of the e-Gift card, write your own personal message and have it sent directly to the lucky recipient's email address – completely waste-free. 
Leave The Wrapping To Us
Opt for gift wrapping and we'll deliver pressies that are ready to delight. Limited time only.
Find Out More
Fast delivery – free over $50 – and free returns.
Shop now with extended returns for *risk-free gifting this festive season. *Learn more.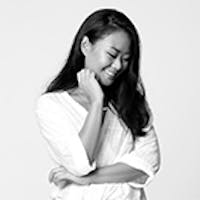 Eliza Concepcion
Fashion Editor