Today is National Chicken Wing Day – yep, there's a day for everything. So, Sydneysiders, we've rounded up our top spots to grab a beer and wings this week. And there are plenty of places delivering if you're safely staying at home.
Wings And Tins
Darlinghurst & Dee Why
Check out this dive bar for hot wings, tinnies and, in their words "no salad". Take your pick from buffalo, BBQ and dry rub. 
The Hayberry
Crows Nest
Grab a booth in this dark and atmospheric saloon and pay just $1 per wing on Thursdays. Waffle fries are a must, while you're at it. 
The Hayberry
@thehayberry
Thirsty Bird
Newtown
Mr Crackles is to Pork as Thirsty Bird is to chicken – in fact they're brothers. Try their hot and spicy, Southern style fried chicken with all the sauces you'd expect, plus ghost chilli and maple syrup options. 
Thirsty Bird
@thirstybird_syd
We need some stretchy pants right about now
Belly Bao
Newtown
The wings are supersized, the salted egg is delicious, so the hardest decision here is whether to go for sticky drizzle or spicy drizzle...
Sparrow's Mill
Haymarket & North Ryde
For a Korean take, you can't go past ICG Chicken's crunchy-on-the-outside, succulent-on-the-inside fried joy. Make sure you get some pickled radishes to go with your beer.
This calls for Thanksgiving pants.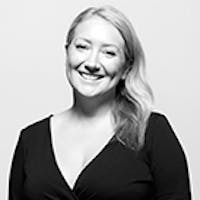 Kate Tregoning
Features Editor