There are so many things to love about winter; staying in bed that little bit longer in the mornings because you know it's freezing outside the blankets, snuggling up to the closest person to share body heat, sipping on hot chocolate while you listen to the rain against your window, but the best thing about this weather is the fashion. The colours bring warmth to even the coldest days, the textures are so much more interesting and invite you to touch them, and let's not forget about how creative we can get with layering different pieces together. In saying all that, it's easy to get carried away with building a good winter wardrobe rotation, so we asked fashion influencer @hollyleelu to share with you some ways to get the most out of a single winter investment – the long-sleeve knit top.
2.
Same, same, but dressed up with heels.
2.
4.
A 'nice top and jeans' scenario.
4.
5.
Layered underneath for winter warmth.
5.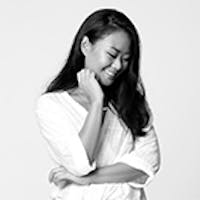 Eliza Concepcion
Editor