The joy of working from home is that you can wear (or not wear) whatever you want. No need to look presentable to anyone because you're working solo from the comfort of your own cosy office (*ahem* bed). It's the dream scenario. Until you need to dial in to the team WIP or you're expecting to join in a conference call with clients. That's when this edit comes in handy. Praise be for tops that you can quickly pull on and look instantly profesh (well, at least from your waist up).
Don't forget to check what's going on in the background (beachside backdrops might need explaining) and add a few accessories (and comb your hair) to make it more convincing.
And for the days you need to make an appearance in the flesh, these pants will pair perfectly with every single top in your collection.
Anyone else prefer to go pantless wherever possible?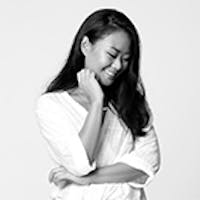 Eliza Concepcion
Fashion Editor