Anyone else's skin massively playing up while WFH? More time at home (and less time in the salon) means more hours examining our faces on Zoom and more frequent breakouts and skin concerns.

On the plus side, it also means more opportunity to improve our skincare routine.

We've learnt to DIY in recent months and even cut our own hair, but while we tentatively return to our professional appointments, we look to fill in the gaps with luxury treatments at home. So, we asked Beauty Editor and skincare-obsessive Emily Algar @emilyalgar to show us some of her favourite products in her night-time routine. 
Emily tries out the Foreo UFO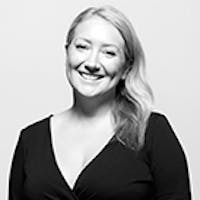 Kate Tregoning
Features Editor