THE ICONIC SPORT Challenge is back for another incredible year! Meaning you could win prizes from the world's best sport brands and THE ICONIC discounts every time you sweat. (If you're working out anyway you might as well get rewarded for it!)
Sweat, earn, win.
Commencing March 10th, the challenge will run over 8 weeks with $150,000 worth of prizes to be won across 22 different challenges and this time around, over 30 activities will count towards your rewards. Track your yoga, surfing, running, swimming and hiking, so you can log the movement you love to do. 
We know from experience – and we're proud to hear from you guys each year – that being part of the challenge, as well as a community of everyday athletes, is both motivating and empowering. So grab your workout buddy, lace up your runners and let's go! 
How can you win?
Synced with your go-to fitness-tracking app, complete any challenge and THE ICONIC SPORT app will rack up points for every move you make. For each challenge you complete, you're automatically entered into the running to win prizes from the biggest sport brands from Nike to Puma, or unlock discounts on your future workout essentials. 
Track your completed challenges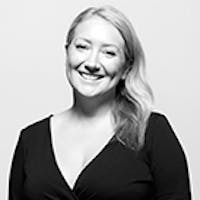 Kate Tregoning
Features Editor