Show-stopping cocktail dresses, party outfits and special occasionwear might be the BY JOHNNY signature style that you're used to, but for the brand's latest capsule collection, designer Johnny Schembri has taken a different approach that speaks more to his own individual aesthetic. 
"Over the last 12 years, I have never had the opportunity to design clothes I want to wear. This collection is true to my personal style – I curated a selection of styles I would want to add into my wardrobe," he says of the new unisex range now available on THE ICONIC.
As for who else might add these looks to their regular outfit rotation, Columbian singer and songwriter Maluma and pop icon Joe Jonas are at the top of Schembri's celebrity wishlist to style in the collection, but ultimately the unisex separates are "predominantly designed to be easy introductions into anyone's wardrobe."
"Holidays and weekends were at the top of the list when designing. There are some tonal sets that make outfitting easy; the collection is cool, casual with a muted colour palette of whites, bone and pistachio...The clean lines and casual vibe are what make this a strong UNISEX capsule."
When asked if there were any obstacles faced creating the unisex range, his response was simple: "Throughout any design and development process, there is always a testing phase to ensure each product lasts and has longevity. Each product went through a testing and durability phase, which is no different to anything else we design." So when we asked if we should expect to see more unisex collections coming from the label, it was an easy "most definitely!".
Free delivery over $50 and free returns.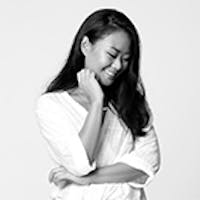 Eliza Concepcion
Editor