Get it down on paper (or screen) – many psychologists encourage the practice of journaling for organising thoughts and getting them out of your mind and elsewhere. 
It's been a big year so far and that can feel overwhelming at times. Both for you and the people around you. In moments when you or your family feel swamped with thoughts and emotions from the impacts of the news, the worry of sickness or employment, journaling can be a huge release. 
Reported benefits include, but are not limited to: making sense of your thoughts by naming or describing them; the few seconds longer it takes to write a thought out rather than it just flashing into your psyche; and physically shutting the book (or laptop) on something that's been whirring around in your head. 
Beyond that, studies by James Pennebaker, psychologist and researcher from the University of Texas, have even suggested that journaling can improve your immune system – and in turn, recovery. Pennebaker looks at writing about traumas as a stress management tool, which also impacts your physical health. Other studies show improvement in memory and sleep patterns, and a decrease in symptoms of asthma and rheumatoid arthritis. 
@j_palermo
Notebooks for you or the little ones
On the birthday of perhaps the most famous diarist in history, Anne Frank, we got to wondering about the benefits of journaling for kids, teens and young adults. Younger people around us are not immune to the information overload we're all currently experiencing, through our devices, television, conversations – quite the opposite, as Dr. Jamie Howard, director of the Stress and Resilience Program at the Child Mind Institute says, "Kids are reading you. They're little sponges and they pick up on everything." They absorb and carry these anxieties and without understanding the emotion, it can be hard to avoid feeling overwhelmed. 
A 2008 study by Krista K. Fritson, Psychology Professor at the University of Nebraska, looking at college students, suggests that journaling may play a significant role in affecting students' self-efficacy, which impacts overall success. "Self-efficacy research strongly indicates that self-efficacy is a good predictor of successful task completion, correlates with levels of performance, and is related to self-esteem."
But, if you've never journalled before, it can be daunting getting started. You might choose to make writing a daily habit that becomes a natural part of your routine, or use a therapeutic journal only when things feel more difficult. To get going, you can start by answering set questions each day, or completing a sentence like, "The best part of today was…" This is also a good way to spot repeated patterns or times when you felt a certain way. 
If looming white pages are slightly overwhelming, set a time limit that you have to both reach and not run over. There are also plenty of books out there with 'challenges' to complete which aim to unlock inner creativity, in the way that Julia Cameron's 2002 bestselling 'guide' The Artist's Way has done for many.  
If it's more structure that you seek, journaling is also a great way to set intentions and stay on the path to achieving goals you've set yourself.
Most importantly, in times of stress, concern or confusion, writing your thoughts down might allow you a 'safe space' where, crucially, nobody has an opinion, or a judgement, about what you feel. 
*Hero image via Bridget Jones's Diary, 2001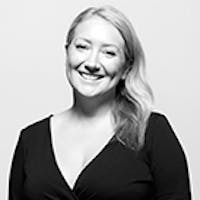 Kate Tregoning
Features Editor