Wearing real clothes every single day feels like a lifetime ago. 
Sometimes when you come back from a holiday, there's a satisfying novelty in putting a proper look together to return to the office – even if only to highlight your post-vacay glow – but it doesn't feel the same after coming back from this period of working from home. 
We've relished our cosy, stretchy, jersey staples for a few months now, and wearing anything even as structured as a jean feels like formal attire.  But as some of us tentatively move back into the office, how to dress appropriately is a bit of a pickle that we're having to address. 
So we've rounded up some styles you can get away with in the workplace. Our go-to pieces that can be styled up or down and make a comfy way to transition back into work mode.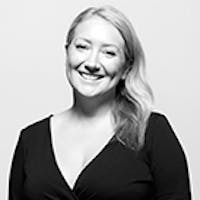 Kate Tregoning
Features Editor