In search of inspiration as to what to get Dad this year, we checked in with Ian Morris – martial artist, actor, trainer and most importantly, dad. 
One of the faces of this year's Father's Day campaign, he shared a little of what he is really after on 6 September.
How does this dad spend his days? 
"My days involve health and fitness. I influence kids as a Basketball Developmental Coach – teaching skills and physical fitness, helping to set good habits for their longevity in health. While still making time for castings, photoshoots, and commercials!"
What are you listening to at the moment?
"Music wise I'm jamming to E. Jones - Deadstock Vol. 4. It reminds me of 90s hip-hop / rap and neo soul blended... Otherwise I listen to self-motivation speakers such as Les Brown."
What inspires you? 
"The journey to success! Setting out to accomplish your dream or goal is easy. It's preparing for the journey that must inspire you to get the goal."
What does Father's Day normally look like for you? 
"I'm pretty simple – I just love lunch and being outdoors with my family. My first Father's Day was cool. I was surprised with a full day on the race track driving 4x4 rally cars where they teach you how to drift... Hence I drive a Subaru now! I have an epic picture of my first born I'll never forget."
What is your dad uniform?
"Dad's style ranges usually from activewear to casual. Sweatpants or sport tights and shorts with a MORRIS PERFORMANCE BASKETBALL T-shirt and hoodie. It's urban-meets-preppy."
What are some of the best things about being a dad? 
"Watching my little ones following in my footsteps and guiding them to be independent, intelligent young men. Also how it makes me a better person. Knowing that whatever I do, they will do – if they see me do a push-up, I'll catch them doing a push-up at the same time."
What was the biggest surprise about being a dad? 
"The biggest surprise would be the unseen hours that are put into parenthood. The late nights with 2-3 hours of sleep, countless hours of teaching and questions asked. 
"Best surprise question from my youngest son was when he stuck his hand out the window and said, '"What's that?'" I thought he was pointing at a tree then I realised he just found out what wind and air was as I explained it.
"My oldest son surprised me by riding his 4-8 years bike with no training wheels just before turning 5! It proves you plant a seed, it will grow. The biggest surprise is that children actually guide us through parenthood just as much as we parent them through childhood."
What's on your list for this Father's Day? 
"Good question, maybe I'll let you know next year, if I get a surprise gift again this year! Otherwise I always work early so maybe I'll sleep in and have breakfast in bed."
Favourite dad joke? 
"My son asked me what procrastinating means. I said: 'I'll tell you later.'"
And finally, any advice for new dads? 
"Even if you're busy working, dedicate a specific amount of time for your kids each day where you know you taught them something that they can always remember. Enhance your multitasking capabilities because kids are spontaneous, so stay in shape. Last but not least, always keep a pack of baby wipes, diapers and an extra outfit at all times!"
Free express delivery over $50. Order now to get it in time for Father's day.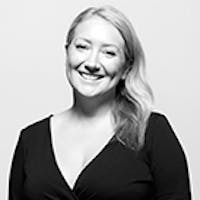 Kate Tregoning
Features Editor