While we're devoted to our daily skincare routine, we can't deny the instantly gratifying power of a face mask — even better when it's one that's tailored to our skin type. 
From dry to dull, creepy to congested, face masks are one of the easiest ways to target certain skin issues and boost the rest of your product lineup. Plus, you can pick and choose your formula depending on your needs. That's why we've compiled an edit of the best face masks for all complexions here, so you can find your perfect match (no trial and error required).  
Keep scrolling for our picks. 
To Soothe and Calm:
Medik8 Ultimate Recovery Bio Cellulose Mask
This juicy sheet mask is soaked in soothing zinc, marine algae, glycerin, purslane and hyaluronic acid to calm, nourish and restore stressed-out skin. It's safe for sensitive folk and works a treat if you've *accidentally* gone too hard on the actives. Be sure to massage in the excess serum when you're done. 
To Restore Glow:
Kora Organics Turmeric Brightening Exfoliating Mask
This dual exfoliating mask is like turning on a lightbulb within your complexion. Packed with resurfacing papaya enzymes and rosehip seeds, it sloughs off dead skin restoring a smooth, healthy-looking glow. Try it during a warm shower—the steam will help it to penetrate. 
To Hydrate:
Skinstitut EXPERT Revitalise Hyaluronic Jelly Mask
This bouncy, delightful jelly mask is like a tall drink of water for parched skin. Aside from glycerin and hyaluronic acid to really amp up moisture levels, you'll also get the benefits of balancing niacinamide, hydra-peptide complex and brightening Kakadu plum. Keep storing it in the fridge for an extra kick. 
To Shut Down a Breakout:
The Ordinary Salicylic Acid 2% Masque
Has a colony of pimples formed on your chin? Clear them out with The Ordinary's affordable but very-effective salicylic treatment mask. The beta-hydroxy acids work to dissolve oil and clear out congestion, while the charcoal will temporarily reduce shine. There's also squalane to prevent the skin from drying out. 
To Smooth and Soften:
Filorga Meso-Mask Smoothing Radiance Mask
Want plump newborn skin in minutes? Try slathering a thick layer of Filorga's buttery Meso-Mask all over your face and neck. The melting texture will soften fine lines and wrinkles, while the inclusion of peptides, collagen and elastin will firm and tone. 
To Nourish Overnight:
Grown Alchemist Age-Repair Sleep Masque Oligo-Peptide, Helix-Aspersa Protein
Sometimes you just need to hit reset on dry, flat, crepey skin while you snooze. Enter Grown Alchemist's Age-Repair Sleep Masque, a creamy overnight treatment that works to firm, retexturize and rejuvenate the skin. The texture is thick enough to feel like a hug, but light enough so that it won't stain your pillowcases. 
Free delivery over $50 and free returns.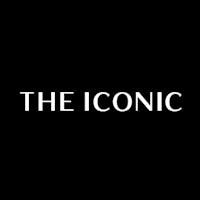 Emily Algar