We chatted to Perth-based model and influencer Kate Wasley, or @katewas as she's known on Instagram, about what her wardrobe looks like right now.
Her style in 3 words:
"Understated, neutral, versatile (aka activewear!)." 
Atmos&Here Curvy Gingham Dress coming soon.
When it comes to dressing up or dressing down:
"Always overdressed!"
When she wants to feel confident and sexy:
"I always feel great in something that shows off my shape. I wear the Ibiza Cut Out Midi Dress by Dazie when I want to feel confident."
When she's at work:
"High-waisted black denim and a black ribbed singlet with a high neck is my go-to look for castings. I feel like that outfit really flatters my shape and accentuates my waist, and the high neck shows off my shoulders which is a feature of mine that I really like."
Where she goes to for inspiration on Instagram:
@3rdeye_chakra for inspirational quotes, @shityoushouldcareabout for current events with a great explanation, and then my fave housewife @lisarinna for lol's & dance moves 😂 
And her favourite look from our latest shoot:
"I loved the colourful satin midi skirt (that's always a go-to for me when I want to add a pop of colour or a print, and the tight black three quarter sleeve top I found really flattering  and comfortable!"
Fast delivery – free over $50 – and free returns.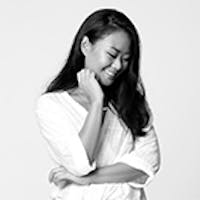 Eliza Concepcion
Editor