Staying active is essential for both our physical and mental health, but sometimes it can be a real struggle to get up and get moving. We caught up with Leah Simmons, pilates and yoga instructor and founder of KAAIAA – the transformational workout program, for some daily inspiration.
What's your definition of a good workout?
"Training across all 4 Pillars of Health. It's what KAAIAA is built on and is the only training program (I believe) that gives you a truly complete workout. A good workout not only trains your body but your mind and your spirit as well."
What do you like to do when you're feeling really energetic?
"Play with my kids! There's nothing like being guided into the world of a 3 year old to really just immerse yourself into the joy of being present. Whether it's exploring the beach, hanging at the skate park or throwing a frisbee around, my kids are the first ones that are on the receiving end of my attention."
What about when you're feeling sluggish?
"I love the infrared sauna/ice bath combo. It invigorates not only my body but resets my mind. Hot and cold therapy has so many health benefits and can really pull you out of any slump! My go-to is Slow House Bondi."
How do you stay motivated during lockdown?
"I feel like if you have to be motivated to do something then there is something potentially holding you back from whatever it is. You don't need motivation if you love what you do. It's a state of mind. It's about looking at a situation and seeing the positive in it. How is THIS moment perfect for me? When you can identify something that can help you expand in any situation then no motivation is needed to step into that space. You jump into it – headfirst!"
What songs are on your workout playlist at the moment?
"I have a random combination of 80s, disco, house, tribal, kundalini music and shamanic drumming! I love anything emotive with a good beat. Music for me is medicine."
And what are your favourite things to do to rest and recharge?
"Spending time with my family, reading, breathwork, daily ceremonies, gratitude and sleep!"
Free delivery over $50 and free returns.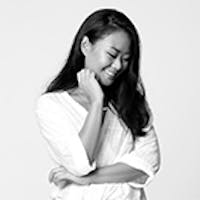 Eliza Concepcion
Editor