Fashion designers take note: we want more dresses with pockets! Nothing fancy. Just a convenient little compartment to hold the essentials, sneak in snacks, hide un-manicured nails, help us pose for photos more naturally (who knows what to do with our hands without them?!), basically to help us out at all times.
Bel Powley @belpowley via Instagram
Ana de Armas @karlawelchstylist via Instagram
Kaitlyn Dever @kaitlyndever via Instagram
Inspired by how practical and chic some of the pocketed gowns that graced this year's Golden Globes red carpet were, like the ones Margot Robbie, Bel Powley, Ana de Armas and Kaitlyn Dever donned above, we went in search of some seriously handy dresses of our own.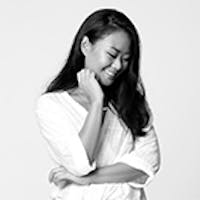 Eliza Concepcion
Fashion Editor