We could write an entire essay on the above (or the uncharted exploration of house shoes into the outside world), but today we are focusing our attention on the criminally underappreciated footwear choice of men's slippers, celebrating 'old man shoes' in all their glory before we're actual grandpas. Read on for the unconditionally cosy and fashion conscious benefits of slipping into a warm, soft-soled slice of heaven:
Nothing quite says vacay mode like a complimentary hotel dressing gown paired with fluffy slippers. Why not bring that energy into your everyday life with a matching slipper and robe set-up? You beat the freeze, your brekkie tastes better, and that bitter run from the shower to your bedroom can be taken at a stroll. Put simply: Mornings are made better by this timeless pairing of teddy bear-like attire. Plus, if you're WFH you genuinely can live in this lap of luxury 9-5 and beyond (although we recommend gauging what your boss is wearing before going cameras on in Zoom). It's also worth mentioning that the DIY room service experience of ordering in pizza or burgers and running a Netflix binge while donning this deadly comfy combo hits different. Make every day a winter holiday with slippers and a robe.
Before we vaguely ramble on about the aerodynamics of a mule and the advanced climate control provided by its absent heel counter (that's actually the whole yarn - we'll spare you the rest), let's talk ease of entry. With full Bluetooth-like capability, step right into your grandpa slippers hands-free. Similarly, getting a little too warm? No need to get off the couch, simply let science do the business with the subtlest of assistance from our friends friction and gravity. Just to confirm, we do love UGGs, and there's a reason there is approximately one store that sells these national treasures per block in the Sydney CBD. As well as the traditional boots, we're also feeling their updated catalogue which includes fluffy slides and grandpa slippers. A truly phenomenal feat of footwear engineering.
Fast delivery – free over $50 – and free returns.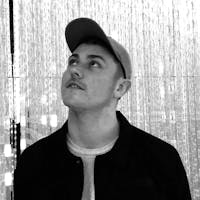 Declan Whelan