Trends come and go but one thing that remains constant is our love affair with dusty rose tones. From dresses to shoes, eyeshadow palettes and even activewear, if it comes in a soft pink hue, we've probably already added it to Wishlist. Now, new to THE ICONIC and part of our Considered edit, AERE Home has just dropped 100% linen bed sheets in the dreamiest blush hue so we can work our favourite colour into the bedroom too. 
"I know that I'll never regret a dusty pink update…These are the exact same tone as my most favourite pink paint colour, and the one I always fall back on," Geneva Vanderzeil, DIY expert and author of Home Is Where You Make It, shared in a recent Instagram post referring to her new AERE Home linen sheets. Styled with a white linen flat sheet and matching pillows, the blush AERE Home Linen Quilt Cover Set perfectly complemented the earthy colour palette of the rest of her bedroom space. 
Similarly, Lisa Danielle shared with us a snap of her sleep sanctuary, featuring the same blush AERE Home linen sheets styled with creamy neutral tones and subtle black accents for the perfect contrast. 
However you choose to style your bedroom, these AERE Home linen sheets are sure to make any space feel like an absolute dream. 
Free delivery over $50 and free returns.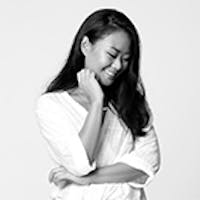 Eliza Concepcion
Editor