It seems we're not the only ones looking to women of the west for style inspiration. On Day 2 of Mercedes-Benz Fashion Week Australia, We Are Kindred showcased their Resort '20 collection titled Bohéme Heart, "an ode to the elation and ease of carefree summer days".
We Are Kindred at Mercedes-Benz Fashion Week Australia. Credit: Getty Images
The label's feminine roots were realised in romantic fabrics so light and breezy, like cotton broderie and silk organza. But it was their perfect pairing with cowboy hats, fringed scarves and slouchy boots that had us completely sold on going full west with our wardrobes.
We Are Kindred at Mercedes-Benz Fashion Week Australia. Credit: Getty Images
We Are Kindred at Mercedes-Benz Fashion Week Australia. Credit: Getty Images
We Are Kindred at Mercedes-Benz Fashion Week Australia. Credit: Getty Images
We Are Kindred at Mercedes-Benz Fashion Week Australia. Credit: Getty Images
We Are Kindred at Mercedes-Benz Fashion Week Australia. Credit: Getty Images
We Are Kindred at Mercedes-Benz Fashion Week Australia. Credit: Getty Images
We Are Kindred at Mercedes-Benz Fashion Week Australia. Credit: Getty Images
We Are Kindred at Mercedes-Benz Fashion Week Australia. Credit: Getty Images
We Are Kindred at Mercedes-Benz Fashion Week Australia. Credit: Getty Images
We Are Kindred at Mercedes-Benz Fashion Week Australia. Credit: Getty Images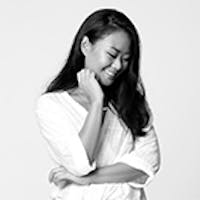 Eliza Concepcion
Editor