While we're all safely in lockdown at home, we're rethinking our set ups and getting our space in order. What better time to take stock of the clutter and take control of the one thing we can in this unique time – it's time for, the cull. 
Lately we've noticed another fun way that people are passing the time in lockdown – dressing their home's front window as if it's a visually merchandised shop display. And boy you're creative. Movie scenes, playfully styled outfits and rainbow-hued stacks of books became colourful favourites. 
Books – now they were a recurring theme. Between spectrums of book covers and our daily scrolls filled with influencers' beautifully curated bedroom book stacks, it got us thinking, how do our micro libraries match up?
The bookworms among us will have their old faithfuls, thumbed through repeatedly and dog-eared at the edges. There's a reason you devoured them. Isn't it time you shared the love? 
When adding to your shelves, it's important to go full circle, repurposing tired tomes rather than confining them to landfill. 
THE ICONIC's Sustainability Team reminds us, "It's always better to reuse a product and extend its life where possible. Some op shops accept books, as well as second-hand bookstores, so we'd recommend calling your local and asking if, when business resumes, they would be interested." 
Another idea is to "look out for community book exchanges or street libraries on your daily walk and adding your books to those. If there isn't one in your area, you could start your own and spread the word on social channels." 
If a book is particularly worn and not in condition to reuse, you can recycle by removing the hard cover and popping them into your domestic paper or mixed recycling bin.  
Happy curating!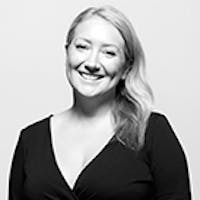 Kate Tregoning
Features Editor