In case the novelty of dressing from the desk up is no longer sparking the same level of excitement as it did last year during lockdown, don't worry, we've got an easier way for you to express your styling creativity at home. Feast your eyes on the latest High Heel Jungle socks branded with cheeky slogans like 'Over It' and 'WFH Sucks' which, you can agree, are a whole mood right now. We caught up with founder Kathryn Eisman, a self-confessed advocate for fashion as a form of self expression, for a little insight on life in lockdown, what she's been doing to keep it interesting and her 5 at-home essentials.
How are you coping in lockdown?
"I've gone into what I jokingly call 'long flight mode' and have stopped asking 'are we there yet?' because like a long flight or drive, it just makes lockdown drag on!" 
"Before returning to Sydney late last year, I was based in Los Angeles for the past 12 years so I spent five months of 2020 in serious lockdown with my husband and two young kids. We relocated from West Hollywood to Palm Springs CA and barely saw another human being for three months. It was surreal and challenging 'homeschooling' a then seven and two year old, but also magical being there doing our desert hikes and being in a sexy mid century house and swimming everyday. This time round feels so different, I am grateful that I can at least catch up (masked and distanced) with friends and family in the park and our beautiful beaches! Even in lockdown I'm still so happy to be home."
"But like everyone, it's challenging as you adjust. Zoom fatigue is real! Homeschooling can be stressful for parents and kids who miss their friends. And trying to get work done and stay healthy and happy is not always easy! I allow myself some vices, like dessert every single night!"
What have you been doing to make the days feel different?
"I've continued with my daily meditation practise. With High Heel Jungle socks growing at such a fast rate here and internationally and working on my new TV show it's easy to be only forward focused and forget to turn inwards, reconnect and re-energise. I try to plan little surprises for the kids to break up the monotony and stop them having so much screen-time. We puppy-sat an eight week old puppy for an essential worker yesterday – our collective productivity went down to about 20% haha, but it was worth it! Taking little 15 minute walks during the day just to move my body and not feel locked in helps. And after the first couple of weeks of being a sloth I've banned myself from wearing pyjamas and sweatpants because it's a slippery slope! I feel so much happier and more like myself in some cool athletic leggings or even a funky bright coloured boilersuit and of course High Heel Jungle socks!" 
"Since my first book How to Tell a Man By His Shoes or being head of fashion at E! news, I've always felt that fashion is such a powerful tool to bring daily joy and self expression into our lives. I created High Heel Jungle socks so people can wear their heart on their ankle! Without breaking the bank you can get dressed in something cool and express exactly who you are in the moment!"
Your socks are designed to be worn with everything from stilettos to sandals – what are you wearing them with most these days?
"I basically live in my socks 24/7. I feel like socks are kind of the new shoes! I hate bare feet at home as my feet always get cold, and socks make me feel so much cozier.  I will wear my cashmere cloud socks instead of slippers (they are so much softer and lighter) and then I'll wear my cotton statement socks all day, each of the expressions makes me smile. When I occasionally do go out they are an instant conversation starter – it's hard to not be in a good mood in socks that say 'WFH Sucks', 'Anti Social Butterfly', 'Stay The F Home', 'Over It' and 'Free Britney'! Out of the house I'll slip on some sandals (I'm loving the sock and sandals look right now, it feels so right) or some sneakers. When life opens up again I might venture back into heels but right now, I'm all about being comfortable and having fun with socks to take the look to the next level." 
What are your top 5 stay at home essentials?
1. My Fully Vaxxed socks (if ever there was a fashion statement worth making this is it!)
2. My Gelato Cashmere socks (I've thrown out all my slippers) worn while sipping endless cups of Earl Grey tea with oat milk and loads of Manuka honey
3. My Margarita Time socks. Perfect for drinking cocktails in the park. Just kidding, sort of...
4. Transcendental Meditation session for 20 minutes wearing my Heavily Meditated socks
5. My husband and kids for keeping me so busy, I've almost forgotten how long I've been locked up for. Almost. 
Free delivery over $50 and free returns.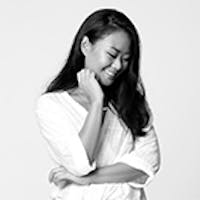 Eliza Concepcion
Editor