We love a good prop that helps us look smarter (hello beachside book we never actually got around to read) but now you can wear clear specs with purpose. Fitted with blue light lenses, these everyday glasses are cleverly designed to protect your peepers.
Image thanks to @quayaustralia on Instagram. "Still Standing" frames not available.
Designed by your favourite sunglass label, Quay Australia, "wearing these stylish specs helps to prevent the blurry vision, headaches and other uncomfortable symptoms" that come with staring at a screen for too long.
Obviously, putting your phone down and taking regular breaks from your laptop or TV would be the best option, but now that we're (mostly) back to work and study, these make for a safe and stylish option.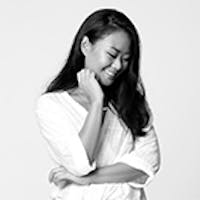 Eliza Concepcion
Fashion Editor