If you ever needed an excuse to buy another white cotton tee, this might just be the best one. Designed and printed in South Australia to help South Australia, C/MEO Collective has created a limited edition bushfire relief t-shirt to help raise awareness and funds for the fire affected regions of Kangaroo Island and the Adelaide Hills. With every t-shirt sold, 100% of the profits made will be donated to the South Australian Country Fire Service Foundation (CFS) and the SA Bushfire Appeal.
"The impacts of the bushfires are devastating and we wanted to take action to help support these communities." says head designer of South Australian-based C/MEO Collective, Siham Elmawey. "The T-shirt offers an alternative for people who may not be able to immediately book a trip to South Australia but want to play a part."
With our country still suffering from the bushfire crisis, THE ICONIC is committed to assisting those affected with not only immediate but long-term support through several initiatives. Items you generously donated to our Bushfire Relief Drop-Off Hubs have gone to help those doing it tough across the country; we changed our production plans – all of them – and took our campaigns on the road to shoot and tell the stories of bushfire-affected areas, to book local accommodation, eat in local restaurants, use local suppliers and uncover holiday destinations close to our own home. And now we can look stylish doing it.
"We are thrilled to welcome the C/MEO and South Australia Tourism Commission t-shirt to our product assortment at THE ICONIC as part of our support for the #BookThemOut campaign," said THE ICONIC's Head of Sustainability Jaana Quaintance James.
The images throughout this article have been shot and produced as part of our latest Considered campaign on Kangaroo Island to shed the light on how beautiful – and open for business – South Australia still is.
For more information about the progress of our current initiatives and our plans to support in the coming months, as well as how you can help, read here.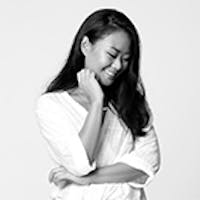 Eliza Concepcion
Fashion Editor