Cosy season is upon us (in fact it's here early looking at the current situation!) so we're starting to seriously think about our at-home outfit options. Just like everyone's idea of relaxing is different, so is their choice in chill-out style. Some people love nothing more than an oversized tee (preferably someone else's – for some reason they're the cosiest), some indulge in luxury pyjamas, some binge Netflix in their jeans (this I don't understand), while others have an endless supply of black yoga pants to wear on rotation.
Personally, I'm a dressing gown and knickers gal – no visitors means no pants, it's simple. But if you haven't quite figured out what your stay at home wardrobe is, or perhaps you're looking to experiment, because what else is there to do, this edit might help.
We scoured our current mid season sale to find all kinds of cosy looks that you can still buy and have delivered to you, if you wish. Here are our top 7 of 7.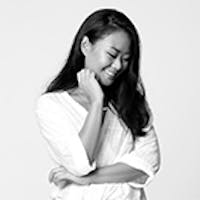 Eliza Concepcion
Fashion Editor