When we think of shoes that go with anything, normally we'd picture something simple, nothing too showy, definitely more subtle, and probably a little bland, but not this time. Big, chunky, almost OH&S approved, black stomping boots are the latest footwear trend that we're seeing styled with e-v-e-r-y-t-h-i-n-g.
From floral dresses to tailoring, sweats and sportswear, who knew combat boots could have a chameleon-like charm that just works with everything? Think of them as being as versatile as your go-to white sneakers – no style 'rules' apply – except with a little (a lot) more grunt. Pair them with a pretty dress and suddenly it oozes attitude. Tuck tailored pants into the tops, add a blazer and leather accessories and feel BOSS. Pop them on with your sweats or bike shorts and you're ready for any adventure. Anything goes when you're wearing these baddies.
Fast delivery – free over $50 – and free returns.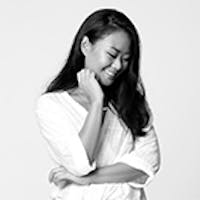 Eliza Concepcion
Fashion Editor