Consider this: a deep love of fashion, suspended in a delicate balance with a keep-you-up-at-night concern for the planet.  It's not hard to imagine – this is the reality that we find ourselves in as, ahem, 'old millennials' (those of us born in the '80s). We may not have grown up with the inherent understanding of our climate crisis the way Gen Z has, but boy do we get it now. We recycle obsessively; we've rewired our supermarket autopilot to BYO bags and containers; we baulk at excessive packaging. 
The reach extends beyond the supermarket. Browsing THE ICONIC site, you may have started to notice that some products are tagged with a 'Considered' label. We caught up with our go-to for all sustainability questions, THE ICONIC's Head of Sustainability, Jaana Quaintance-James, to find out what Considered means and how it can help change the way we shop. 
Here's what we learnt....
When something is tagged as Considered, it's highlighting that the item has at least one (sometimes several) of THE ICONIC's sustainability credentials. It could be that it's made using a material or process that is better for humans, animals or the environment, or it could be made by a brand that's positively contributing to the community around us. However, "it doesn't imply that any brand is perfect or doing everything they could, but it does show they are on the journey."
A journey that's having a knock-on impact. Since the Considered edit launched earlier this year, THE ICONIC is seeing an increased number of brands introducing these elements to their ranges. The site now stocks 430 brands with some or all of their range included in the Considered edit, and nearly 12,000 items. "Brands have been in contact asking how they can become part of the Considered Edit, and if they don't meet the criteria now, many are working on it for next season." As Jaana points out, "Supply and demand are both essential to making considerate fashion mainstream."
It's important to note, however, that if a product is currently not included in the Considered edit doesn't mean the item is in some way 'bad', it just doesn't meet the criteria for the over and above call outs required to be part of Considered at this time. 
"With Considered, we have created a platform where brands can have the confidence to put their best sustainable foot forward, helping both us and the wider industry drive lasting change. Additionally, by continuing to work with those brands who don't have them right now, we can potentially influence more change which would be a great outcome."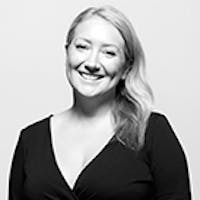 Kate Tregoning
Features Editor