Timeless and transeasonal, a beige trench coat is a wardrobe classic, but who are we kidding? The main reason why need a beige trench coat right now is because Meghan Markle wore one and made it look effortlessly elegant.
The Duchess of Sussex was spotted wearing a simple double-breasted design in Sydney today, and if you were also in the area, you'd know it was the perfect choice for this weird mix of weather we've had.
Windy and raining one minute, then warm and sunny the next, the trench coat proved to be a smart outerwear option. With her sleeves rolled and waist belt tied loosely at the back, the mum-to-be looked cool, calm and collected, even when she was gifted a pair of Ugg boots and a plush kangaroo. The neutral colour was an easy match for her white pencil dress, but there's no doubt that coat would've worked with any other look in the royal wardrobe.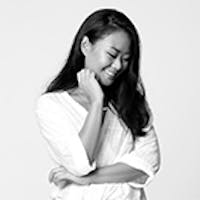 Eliza Concepcion
Editor