For fresh makeup looks to match the biggest fashion trends for summer, we asked beauty expert Lei Tai to share how she created each look for THE ICONIC Runway Everywhere film. Check out the tutorial and try these looks at home.
REBEL REFINED
"For this look, we wanted to create a carefree perfection, so we kept the makeup barely there with subtle foundation. For the brows, we filled in only the hairs we needed. We kept them brushed up and we created a boy-ish feel. We added a little gloss on the cheeks, on the eyelids and on the lips to create a subtle sheen."
REBEL REFINED
RETRO RESORT
"We started with a warm bronze eyeliner, smudged across the lash line followed by a wash of peach bronze over the entire eyelid with a soft, fluffy brush. For the face, we swept bronzer on the cheeks, temples and forehead to create a summery glow. Lastly, we stained the lips with a red tinted lip oil." 
RETRO RESORT
THE CLASH
"For this trend, we had some fun with bright, poppy colours. I chose tangerine eyeshadow called 'Tequila Sunrise' and applied it over the entire eyelid. I then highlighted the inner corners of the eye with a shimmery gold pigment to add sparkle and coated the lashes with volumising mascara. To finish the look, we applied a statement bright orange lipstick."
THE CLASH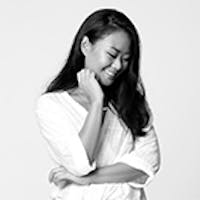 Eliza Concepcion
Fashion Editor