Summer is by far the sweetest season: warm days, balmy nights, ocean swims, mangoes… we could go on. 
But it also presents some challenges as far as skin is concerned. Sure, we love the glow that comes with high humidity, but sweat, sunscreen and oil can also lead to clogged pores, breakouts and bumpy texture — not exactly the glowy, sunkissed visual that springs to mind.
But the good news is that with a few tweaks, you can keep your pores clear and complexion smooth, preventing future skin problems. And with the season only weeks away, we've compiled some of the easiest tips to try right here. 
Double Down On Sunscreen 
This is a skincare rule that should be followed year round, but during the summer months where UV exposure is much greater, it's especially important to find a sunscreen formula you love and wear it every single day (in fact, multiple times a day). We love Ultra Violette's range of Skin Screens because they're broad spectrum, offer stellar protection and feel like skincare (not gloopy sunscreen). 
If you're sensitive, oily or prone to congestion, try Lean Screen. It's a 'physical' SPF that uses zinc oxide to soothe and protect the skin. If you're dry, Queen Screen has a lovely serum consistency that's seriously glowy, whereas Supreme Screen is a nice middle ground that also doubles as a makeup primer. 
Exfoliate
In summer, exfoliation becomes especially important to decongest, clarify and prevent breakouts. If you've got oily skin, try The Ordinary Salicylic Acid Masque 2%. Salicylic acid is a beta hydroxy acid that's oil-soluble, so it will clean out blocked pores. If you're normal to dry and want to brighten the skin, The Ordinary Lactic Acid 10% + HA will simultaneously resurface and hydrate. 
Finally if you can't go past a gentle-but-effective scrub, The Ayu's Apricot Meal & Lotus Extract Face & Body Polish will remove flakes, soften the skin and leave you glowing. Also, it smells incredible. 
Try Cold Therapy
DIY cryotherapy is not only refreshing on a scorching summer's day, but will help to de-puff the morning after one too many margaritas (hey, it happens!). Aceology's Ice Globe Facial Massagers are easy to use and work well paired with your favourite serum, or try popping Salt By Hendrix's Gua Sha into the freezer for 20 minutes before undertaking a mini massage (just use some face oil for slip). 
Cleanse Properly
With layers of SPF, salt water and sweat on the skin, proper cleansing is paramount. Double cleansing is a great first step, but if you really want to take things up a notch, try the FOREO LUNA 3 Plus Facial Cleansing Smart Device. It uses heat technology and gentle vibrations to loosen dirt and debris, plus microcurrent to gently tone, lift and sculpt the face. 
Free delivery over $50 and free returns.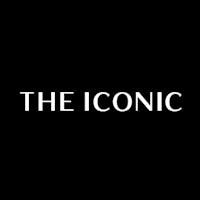 Emily Algar