Need a reason to get away? Helping local communities might just be the perfect excuse. As Destination NSW has said, "By staying and spending in towns, regions and cities in NSW and sharing the love on social media, you'll help bushfire and drought-affected communities get back on their feet." 
So if you've decided to pack up the car and head out of Sydney for a weekend or two, the Shoalhaven region and New South Wales south coast is the perfect place to explore. With hundreds of accommodation options, from camping to five-star resorts, you're bound to find one that suits your holiday style...
If you're looking for 5-star luxury you can't beat Bannisters By The Sea. With uninterrupted panoramic views of the ocean and Mollymook beach at your doorstep, it truly is the perfect seaside retreat. Relax in a stylish suite, indulge in a penthouse and sleep peacefully among the treetops, or book out entire beach houses for you, your family and friends. 
Extra perks:
The inhouse Rick Stein seafood restaurant, rooftop pavilion, pool bar and day spa services to name a few…
If glamping is your preference Paperbark Camp in Jervis Bay has a wide range of safari-style tents to pick from. Each elevated campsite is nestled amongst the eucalyptus and paperbark trees to make you feel like you're one with nature, and features full insect screening to keep you safe from the creepy crawlies.
Extra perks:
If boiling your own billy doesn't appeal to you The Gunyah, their own restaurant, reception and bar is just a short stroll from your tent.
If wedding bells are ringing the Worrowing Estate has it all. From holiday accommodation to ceremony and reception venues, all within walking distance from each other, the entire estate could be all yours for your special occasion. 
Extra perks:
If you tire of the acres of amazing garden views, open paddocks and native bushland, the white sand of Jervis Bay is only minutes away… 
If quiet country living is your ideal escape you'll find serenity at The Old Schoolhouse on the outskirts of Milton. They offer two charming self-contained accommodation options, both perfect for a romantic getaway or a weekend to yourself. Owner Jenny Paul says it best "there's just something about this property. It's got a sou, and everyone who wanders up the driveway immediately feels at peace".
Extra perks: 
Aside from having a picturesque backdrop of cattle pastures and surrounding mountains, this rural property is fitted with all modern furnishings to ensure you'll feel right at home. 
https://oldschoolhousemilton.com.au/accommodation-milton-nsw/
If keeping the kids occupied is your main priority Wairo Beach Holiday Park at Lake Tabourie has you covered. With accommodation options for all budgets and styles - camping, caravan and cabin, a resort-style pool, tennis courts, kayaks and a playground, this family-friendly holiday community will keep all travellers happy. 
Extra perks:
Direct access to one of Australia's most beautiful beaches at your doorstep.
https://www.caravancampingnsw.com/find-holiday-park/listing/wairo-beach-holiday-park
Always check the most up-to-date fire information and regional closures before you travel.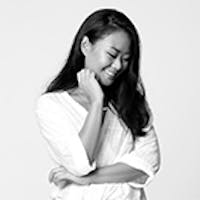 Eliza Concepcion
Fashion Editor