It's not only the rugged coastline and pristine beaches that are worth a hop over to Kangaroo Island, the nature-rich spot has a thriving food and wine scene too. 
In the recent bushfire season, the western end of the island was badly damaged by the blaze, but as we found when we took our latest shoot to the location, the raw beauty is still there and there's never been a more important time to visit. 
Tourists are an important part of the region's recovery effort. The locals are pleased to see you and say themselves they'll offer you a coffee. "Locals are welcoming visitors with open arms as it's vital to these communities in the recovery and rebuild phase," says South Australia tourism. 
"You can still expect spectacular coastal views over rolling plains, abundant wildlife, pristine beaches, ocean safaris and dolphin adventures, wineries, conservation parks and local produce that Kangaroo Island is known and loved for."
One local told us that the kangaroo population in the east has doubled as they migrate across the island to seek out lusher pastures, so right now you're more likely to see some of the region's wildlife. 
A short flight from Adelaide, Melbourne or Sydney and a ferry ride across, it's an on-your-doorstep destination that feels a million miles away. So what are you waiting for? Here's our hitlist of where to eat while you're there...
Image with thanks to South Australian Tourism Commission
For chef-hatted dining Sunset Food and Wine was the first restaurant on Kangaroo Island to be awarded a Chef Hat from the Australian Good Food Guide and overlooks American beach. Chef Jack Ingram says of the venue, "I knew it was a dream come true to be able to cook and showcase what South Australia has to offer and hopefully help put kangaroo Island on the map as a food and wine destination it deserves to be."
Image with thanks to South Australian Tourism Commission
For farm-to-gate fresh seafood watch as your oyster haul is brought in on a boat and straight across the road to be opened at the Oyster Farm Shop. Sustainable farming is important to this family-run business. Drop in between 11am and 2.30pm to collect your impressive 'Aqua Platter' for lunch. 
For a casual bite stop at vintage-inspired food truck Mini De Lights. Grab an Instagrammable cone of popcorn chicken. Open 'til 9pm, you can even kick up your feet for a sunset cocktail. 
For an unpretentious beach-side feed head to one of the island's most popular beaches at Stokes Bay and grab a table outside The Rockpool Cafe. At 'Stokes' as the locals call the area, keep an eye out for kangaroos, wallabies and koalas. 
For local produce settle in with a glass of wine and a light meal in the garden of Millie Mae's Pantry. Owner Jan grew up on the island and sells local honey, chutney, olive oil, jams and sauces.
What are you waiting for, let's #bookthemout !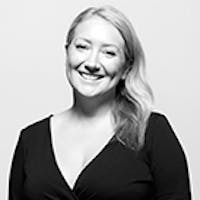 Kate Tregoning
Features Editor