Hit by one of the worst bushfire seasons on record, now is the time to show our own states and territories some love. Destination NSW says it best, "By staying and spending in towns, regions and cities in NSW and sharing the love on social media, you'll help bushfire and drought-affected communities get back on their feet." Now that sounds like something we can do.
THE ICONIC has pledged – and already begun – to take its behind-the-scenes business on the road and we can all help on an individual level, by packing up the car and having a getaway in our very own country. 
If you haven't been to the Shoalhaven region and New South Wales south coast, what on earth are you waiting for? It's incredible! Here are just a few incentives...
Money-saving
A trip to Shoalhaven can be tailored to suit any budget with options to camp – or glamp – beachside or by national parks all the way to 5-star hotels like Bannisters at Mollymook (for fresh seafood don't go past Rick Stein's restaurant inside). Why not save your cash on accomodation and spend on life-long souvenirs and unforgettable experiences. 
The speediest boarding
Why book a 5am Uber to the airport when the unspoilt white sand and crystal-clear water of beaches like Hyams rival those around the world, with a fraction of the crowds. Down towels for the day and you're likely to see pods of dolphins, seals and even humpback whales at the right time of year. Leave the sandy sangas at home – Hyams Hampers will create you a perfect picnic. Plus, no queuing at baggage reclaim or aircraft emissions – win-win. 
Images with thanks to Ben Mackay
All year round
With every type of indoor and outdoor activity, Shoalhaven is great to visit 365 days a year. In cooler months you can trade ocean swims for coastal walks, check out the region's excellent wineries, breweries and distilleries, horse riding trails and high teas and cap off the day with a pub feed at the iconic Huskisson Hotel – a local institution for 100 years and a sheltered haven on rainy days. 
Family-friendly
If, on the drive down, you've gone through every 'eye-spy' letter of the alphabet treat yourselves to a leg-stretch and a gourmet, preservative-free ice cream at Kangaroo Valley Fudge House And Ice Creamery, where you can watch fudge being made in-house and pick up handmade local produce including sauces, jams, honey and olives to support the area's family businesses. Head back on the road for just another 25 minutes to swing through the canopy at Trees Adventure Nowra Park. Suitable for anyone aged four and over, this 'eco-adventure experience' sees you take on obstacles and zip between branches on flying foxes. There are even 'black' courses for the daring in the group. 
Then pack out their holiday diaries with an educational pitstop – for just $5 for kids and $10 for adults, the Kangaroo Valley Pioneer Museum will show you an insight to the lives of early European settlers with a dairy, 'Old Bush Schoolhouse' and original cottage. 
Supporting fellow Aussies
Shoalhaven is a hotbed for fantastic local produce – from coffee to beer – and innovative small business. Get to know your own backyard and fill your tote bags and esky full of homegrown groceries and gifts.
Don't forget to share your getaway on social using the hashtags #RejuvenateShoalhaven #spendwiththem #emptyesky and #holidayherethisyear to encourage others to follow your lead!
Always check the most up-to-date fire information and regional closures before you travel. 
Fill your totes with all the local goodies.
Fill your totes with all the local goodies.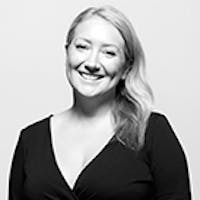 Kate Tregoning
Features Editor