Not sure what makes us happier: the fact that we can now freely celebrate the love and union of friends and families, or that we finally have legit reasons to get dressed up and post on Instagram without also having to pose next to wheelie bins like we did only 12 months ago – ahh the things we did to bring a little joy into our lives back then…
Whatever it is, let these Oscars 2021 red carpet guests inspire you to go all out for your next big event.
1. Make an entrance like Carey Mulligan in something with volume.
via Getty Images
2. Stand out in a statement colour worn head-to-toe like Zendaya.
via Getty Images
4. Never underestimate the power of simplicity, as Margot Robbie proves.
via Getty Images
Fast delivery – free over $50 – and free returns.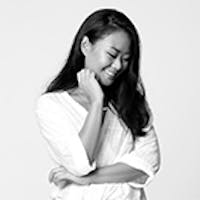 Eliza Concepcion
Editor