Good news for anyone who studies product ingredient lists like they do restaurant menus, because we've just added a Free From filter to THE ICONIC Considered edit, increasing your choice to shop by the values that are most important to you and make shopping for clean beauty online easier than ever.
Found in Free From: The Ordinary clinical skincare treatments.
What is Free From?
Free From takes the guesswork out of shopping for clean beauty by filtering out 15 key ingredients that are considered harmful according to industry standards, to either the user or the environment. Find the full Free From criteria, which has been developed in line with key industry standards, here.
Found in Free From: Grown Alchemist skincare and haircare products.
Why choose Free From?
Like with our other Considered values, filtering by Free From when you shop is completely your choice. If particular ingredients are a concern to you when it comes to beauty and wellness, then filtering by Free From makes it easier to guide you to our clean beauty selection – including the ones you may already know and love, as well as helping you to discover newness in the market. Similarly, if you're looking for vegan products made without harm caused to animals, you can filter beauty by the Animal-Friendly value, or if you want to support beauty brands that manufacture in Australia, you can filter by the Eco-Production value.
Found in Free From: Maaemo beauty creams, masks and mists.
So, what's included in Free From?
The products that you see once you've selected the Free From filter are made without 15 key ingredients, including parabens, mineral oil, phthalates and synthetic fragrances. Currently, there's over 25 brands, as well as over 450 products that make up our Free From selection and counting. You might find some brands' whole range is included, like Edible Beauty, Grown Alchemist, Maaemo and The Ordinary, while others have just a selection of their products included. It doesn't mean that any products not included are in some way 'bad', they simply don't meet our Free From criteria. It's also important to remember that everyone's beauty journey is different – what might work for some, might not work for you, so always read the labels, patch test and discontinue use if irritation occurs.
Found in Free From: Edible Beauty oils, elixirs and cleaners.
Thinking about reinvigorating your daily routine with Free From products? Discover some of our cult clean beauty favourites below, why we love them and how to incorporate them into your skincare regimen.
Ultra Violette Lean Screen SPF50 zinc-only formula with Kakadu Plum extract hydrates while it protects your skin from UVA and UVB rays.
Apply at least 5 pumps daily to cover your face and ears, even when you're staying indoors, as the final step in your skincare routine, before any makeup.
Salt By Hendrix Body Glow is infused with Argan oil for a non-greasy, easily absorbed hit of skin hydration.
Massage onto dry clean skin, either morning or night, or both, for a fresh, bronzed glow.
Aesop Resurrection Aromatique Hand Balm blends fragrant botanicals, like Mandarin Rind, Rosemary Leaf and Cedar Atlas, with skin-softening emollients to provide rich hydration to your hands.
Massage into clean hands as often as desired, paying attention to cuticles, and enjoy the lingering citrus, woody, herbaceous aroma.
Peppy Co's All-In-One Sleeping Mask is enriched with a unique blend of natural ingredients, and may help soothe and hydrate sensitive skin types.
Apply a pea-sized amount to a clean and dry face, massage until fully absorbed, leave on overnight and wash off in the morning when you wake. Alternatively, apply a thicker amount for a shorter period of time (10-30 minutes) and wash off with water.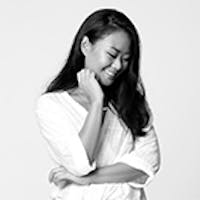 Eliza Concepcion
Fashion Editor