We all have them – days when we accidentally slept through our alarm and have had to roll straight from bed to our morning Zoom check ins and pull on the first piece of clothing we come across, or perhaps we had planned for a meeting-free day and didn't bother changing into "work clothes" or dress from the desk up only to be surprised with a last-minute calendar invite for an online catchup. 
When you're working from home, and have been for months at a time, and especially during a pandemic, these moments when you're not quite camera-ready, for whatever reason, are bound to happen. As important as it is to see people's faces when you're communicating long distance and look professional because there's still work to be done, sometimes it's just as important to be able to say no, to keep the cameras off and carry on with your conversation without having someone watch you. 
So for those times when you need to use the excuse "sorry, I'm having internet issues, it's best if I keep my camera off" we at least hope you're dressed in something so incredibly comfortable, that if the stream were to be shared, your fellow meeting attendees would be truly envious of how casual your outfit is at that moment, and maybe even feel inspired the do the same once in a while. Swipe to see our cosiest working from home clothes that need no explanation. 
Fast delivery – free over $50 – and free returns.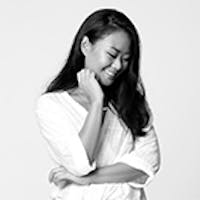 Eliza Concepcion
Editor