Life at home might not have been what we had originally planned for 2020 but we're just grateful to have these few little tangible things that make this staycation feel that little bit more special. Tap to shop our favourite at-home accessories and beauty products.
Good Knickers
Since the rest of our wardrobe has shifted to sweats and stretchy pants, adding nice knickers to our daily rotation brings instant satisfaction – even more if they're matching – regardless of whether they're on show or for our own eyes only. Normally our bra is the first thing we want to take off when we get home, but Underprotection's wire-free lace designs are so comfortable you'll want to wear them 24/7, plus they're made using more sustainable materials in colours guaranteed to lift your spirits.
Massage Tools
An easy feel-good ritual we've come to love is the soothing practice of face rolling. Aside from the gentle massage feeling that almost puts us in a meditative state after a few strokes, stone face rollers are said to help promote lymphatic drainage and product absorption (when used with face oils and beauty serums).
Statement Jewellery
Our hair might be slicked back from not being washed for days, but when we've got our favourite pair of earrings on and a chunky chain necklace to match, we feel instantly ready to face any zoom meeting that pops up. Who knew pearls would go so well with pyjamas?
Get little things delivered to your home.
Fast delivery – free over $50 – and free returns.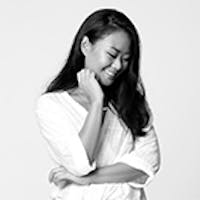 Eliza Concepcion
Editor