Skipping, ramen, repeat. We checked with producer, rapper, singer-songwriter and mix engineer @nerve.mp3 to see what working from home looks like right now...
How do you describe what you do?
"I pretty much just make whatever pops into my head and iron out the creases. It's a bop."
 Working from home, love it or hate it?
"Love it. It doesn't really make much of a difference for me. Obviously I don't have a five-star set up in my bedroom, but it was only a few years ago that I was rapping into a USB mic in my closet with egg cartons as soundproofing so it be what it do."
What's been the biggest change for you?
"Not playing shows is sad. I imagine it's very much the same with most artists, but live shows are my biggest source of inspiration AND income. Testing new songs on a crowd is the main way I gauge reception and the buzz I get from screaming my lungs out and crowd-surfing like a maniac is half the reason people think I'm on uppers 24/7." 
A typical day looks like this right now....
Wake up
Look at my phone for too long
Shower
Coffee
Make beats
If the beat is good: Write to it
if the beat is bad: Coffee
Repeat (x3)
Eat
Exercise (weights & Skipping)
Eat
Make more beats
Eat
Red wine
Sleep 
On the weekend I…
"The concept of a week has lost all meaning and this question is giving me anxiety."
Iso haircuts – have you done a DIY yet?
"My haircut has been DIY for the last year and pretty much involves handing someone clippers and telling them not to fuck it up."
What have you been wearing?
"I try to dress up a little bit to stay motivated and feel like I'm doing something but at the same time I want to be comfy. Lots of tracksuits (shoutout THE ICONIC for the new fit) and sneakers for exercising. Either that or absolutely nothing."
What's your antidote to sitting still all day?
"No one ever told me how fucking hardcore skipping is and now that I'm into it I love it. I'm not sure why but I decided to buy one just as all this virus stuff popped off and I couldn't believe how hard it was to skip for three minutes straight at first. Shit had my calves going into full lockdown for three days."
If you could blink and be anywhere else, where would you go?
"Snowboarding in Japan or something heaps sick that I'll never actually be bothered to plan in the future. Either that or karaoke with @24KaratKev watching him drink Hennessy iced tea jugs."
What's the biggest positive to come out of your lockdown?
"I've probably written about 10 tracks in the last month and made about twice as many instrumental tracks as usual. I think the time off from shows and everything has really dropped the pressure in a sense and has allowed me to experiment which has brought out a lot of new sounds that I'm looking forward to cultivating."
What shows should everyone watch on Netflix? 
"Unorthodox is sick. I stumbled across it and watched the whole series in one sitting. Also, Midnight Gospel really caught me off guard – both are really difficult to describe but definitely worth the watch."
If you could only eat one thing for the rest of your life, what would it be?
"Buffalo wings with hot sauce OR fruit and veg Nutri-bullet smoothies OR ramen maybe but it's gotta be either healthy or spicy."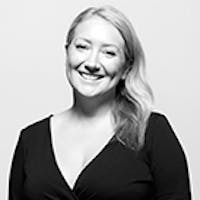 Kate Tregoning
Features Editor