We know staying active is important for both our physical and mental health, but finding the motivation to work out doesn't often come easy. To help inspire you to keep moving at your own pace, we asked media personality Rebecca Harding to share what helps her kick start her day, what's on her playlist for a mood-boosting workout, and what she looks out for when it comes to activewear. 
What do you do when you're feeling sluggish? 
"I'm not naturally a morning person, so I find most mornings I'll be dragging my feet. The best thing for me to do is to just get up and take my dog for a walk to pick up a coffee at my local coffee shop. On the walk I'll look over my schedule of what needs to be done that day and make a plan of attack. It means that I've had some fresh air, a caffeine hit and by the time I get back to my desk I'm already across what the day has in store for me." 
What do you like to do when you're feeling really energetic? 
"I really like to get on top of everything, get my inbox down to 0, pop on that extra load of washing and fit in a run."
What helps motivate you to work out? 
"Music! I need a good, upbeat playlist. At the moment I'm running to 'Check It Out' by Oh The Larceny, doing some yoga or pilates to 'Warm Animal' by Sure Sure and walking in the mornings to 'A-O-K' by Tai Verdes." 
What's your definition of a good workout? 
"It doesn't have to be necessarily sweat inducing but a good workout to me is a clear mind and a positive mindset afterwards." 
And what do you look for in activewear? 
"I really like simplicity and comfort, and I wear a lot of black but always with a pop of colour or texture."
Free delivery over $50 and free returns.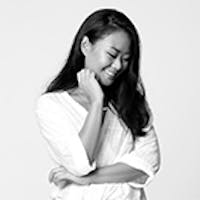 Eliza Concepcion
Editor