Keeping a healthy summer glow all year long is easy thanks to self tanning products, but in case you're still haunted by the streaks, missed patches and stained fingers from the last time you tried to fake tan, we thought we'd share some helpful tanning tips from Courtney, our Customer Service Beauty Consultant.
In the week leading up to your tan application, make sure to moisturise your body every day (do this anyway, even if you're not tanning!)

Exfoliate 24 hours BEFORE you apply fake tan, not the day of. Same goes for shaving if that's part of your routine.

Just before you apply your tan, apply a small amount of moisturiser to your elbows, knees, ankles and knuckles to avoid tanning products over developing in these drier areas.

Always use a mitt to apply your tanning mousse or cream to ensure an even, streahttps://www.theiconic.com.au/mousse-dark-200ml-1250214.htmlk-free application.

If you want a light, natural colour then only let the tanning product develop for a couple of hours before rinsing it off. Personally, I like to apply my tan before bed, sleep in it, then wash it off in the morning.

Once you've rinsed your tan off, follow up with a gradual tanning moisturiser each day. Not only will this help keep your skin hydrated, it also helps prolong the life of your tan and keep the colour fresh. 
Fast delivery – free over $50 – and free returns.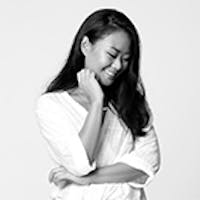 Eliza Concepcion
Fashion Editor