Hardly a new trend but should definitely now be cemented in any style handbook from here on out, the up-styling of the old hooded sweatshirt is something worth trying this season. More than just our at-home favourite, the humble hoodie is the top that brought us comfort during one of the most uncertain times, and so it would be unjust to dump it now that things are 'returning to normal'.
Much like dressing up sweatpants (now a thing, here's proof with a stylist's tick of approval), the main things to consider so that your sweatshirt outfit indeed looks chic and not awkwardly sloppy are:
1. Quality – not necessarily reflected in price point but more so in appearance. A general rule of thumb: if it's pilling it's probably best left at home until you get the chance to give it a good shave.
2. Cleanliness – if it indeed is the same sweatshirt you've been wearing the whole time in lockdown and has collected a couple of stains from your snacky snacks, give it a good wash first. If it truly is stained it doesn't mean its life is over, consider personalising (aka disguising any marks) with DIY tie-dye or patchwork.
3. Occasion – we're not a believer in style 'rules' but we have to admit it's a hard no to wear hoodies to any special occasions, although prove us wrong if you disagree…
@pernilleteisbaek via Instagram
Our hot tips for hoodie eh-lah-vay-shun:
– Never underestimate the power of fun pants
– Treat them like any other shirt and tuck into trousers
– Blazers make anything look profesh
– When in doubt wear a trench coat on top, or any jacket for that matter
– A little accessorising never hurts.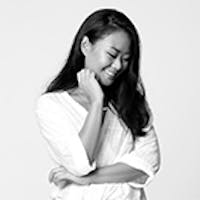 Eliza Concepcion
Editor