When you're playing, homeschooling in the kitchen and climbing in the garden all day, the wardrobe staples you live in can get a little… loved. Here our friends @fivelittlebirds give us their insider tips on keeping our favourite denim pieces in tip-top condition, from jeans to overalls and denim jackets. 
It goes a little something like this…
1. Don't wash after just one wear if you can help it
2. Never put in the dryer
3. Always wash inside out and on a colder setting
4. Don't use loads of washing liquid (less is more for denim)
5. Patch and repurpose when possible!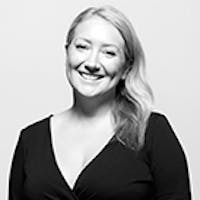 Kate Tregoning
Features Editor