We know the world is going to look slightly different until a vaccine for the dreaded C word is made, but each time it happens, tighter restrictions can feel like a step backwards. 
As Victoria faces another six weeks of stage three lockdown, it's time to be resilient, support each other and remind ourselves how we made it through the first time. 
1. Keep moving
Trust us, we're practising what we preach. We, THE ICONIC staff, needed them as much as anyone else, so we set to creating some handy workouts we can all do at home, to keep our minds and bodies fit during a difficult time. Jump onto Instagram @theiconicsport, get stuck into some and let us know how you go!
Make your home your sactuary
3. Stay connected
Everyone's feeling a little Zoom fatigue these days, but it's important to keep in touch with those around you. Check in for their sake, if not your own. Flipping your call to a quick FaceTime can help you to feel so much more connected to your friends and family.  Or, scrolling through social for feel-goods.
4. Give back
If you are able, during this chaotic time, helping support those doing it tougher in our community can in turn help you to switch the focus from your personal stresses to being there for others. You asked us how you could help those impacted by COVID-19, so we've partnered with three organisations – learn more about it here. 
5. Take time to grow
Whether that's listening to podcasts you've always been meaning to but never had the time, taking a free online course or settling in with that book you planned to get to. Might we recommend listening to, or watching 'The three secrets of resilient people' by Lucy Hone at TEDxChristchurch, a handy resource in this tricky time.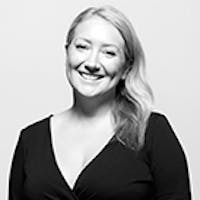 Kate Tregoning
Features Editor