Spotted in the city, animal print has a rebellious spirit that transcends trends, decades and occasions.  It's backstage, smudgy eyeliner, undone hair. It's with the band. 
This favourite of Courtney Love, Kate Moss, Amy Winehouse is imbued with New York attitude and London grit, and there's one for every budget, whether you live for the trend or you're just dipping your toe. 
How to pull it off? Chose your fave bun style. Boots are essential.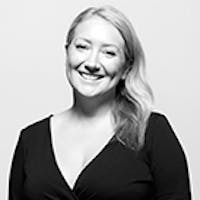 Kate Tregoning
Features Editor