The new year is here and it's time to knuckle down. Getting back to work, whether that's in the office or in your home office, requires renewed motivation, 52 new weeks' worth of enthusiasm and above all, focus. So start on the right foot with a working environment you love and a tidy desk that keeps you inspired.
Here's what some of our staff are adding to their desks...
Planners and Calendars
For cooking up plans and optimum efficiency.
Candles and Fragrance
To create a desk you actually want to sit at. 
Brand New Specs and Blue-Light Blockers
To make reading and screen time a breeze. There's a pair for every budget. 
Fast delivery – free over $50 – and free returns.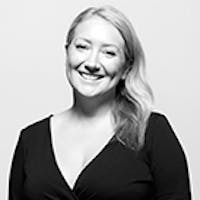 Kate Tregoning
Features Editor