The singer and songwriter, known for her otherworldly vocals, unique sense of style and incredible pole dance skills, performed her newly released tracks 'mary magdelene' and 'cellophane' during Valentino's AW20 menswear showing at Paris Fashion Week, and it was just as mesmerising as you'd imagine.
@maisonvalentino via Instagram
With the support of a live pianist and cellist, and donned head-to-toe in sparkling jewels and the finest white silk - a stark contrast to the black overcoats and tailored shirts actually on show - FKA twigs' angelic performance stole the spotlight in our opinion.
@pppiccioli via Instagram
via Getty
The look, which was all Valentino of course, is inspiring us to add a little (or a lot) more sparkle to our special occasions outfits and a general angelic aesthetic through our everyday style. While we would just die if we could get our hands on the real deal, here's how we're reimagining the design.
Wishlist Board it!
Curate your dream wardrobe, decide on event outfits or collaborate on gift ideas.
Yep, you can share your Wishlist Boards (so handy)! Login to start Wishlist-Boarding.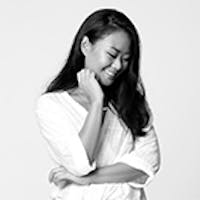 Eliza Concepcion
Fashion Editor