All my friends recently announced their surprise engagements, and here I am screaming at the fact that these dresses have pockets! While I have no intention of getting married, I can't help but be swept up by their wedding planning excitement. Call me crazy but planning looks for a fake wedding is fun, at least for a hot second, and these red carpet looks from this year's Critics Choice Awards only made it easier.
Alison Brie, Betty Gilpin and Beanie Feldstein via Getty
Alison Brie, Betty Gilpin and Beanie Feldstein's frocks made a strong case for bridesmaid dresses that don't match.
Zendaya @tomford via Instagram
Zendaya's moulded bodice and skirt combo reminded me that dresses aren't the only option for my bridal party.
Julia Butters @katelingan via Instagram
Julia Butter's white shirt, sk-pant (skirt-pant hybrid) and ribbon bow-tie would be an adorable alternative to a frilly flower girl dress.
Phoebe Waller-Bridge via Getty
And Phoebe Waller-Bridge pretty much wore my ideal wedding look - except I would style mine with a statement manicure and fun shoes to match.
Wishlist Board it!
Curate your dream wardrobe, decide on event outfits or collaborate on gift ideas.
Yep, you can share your wishlist boards (so handy)! Login to start Wishlist-Boarding.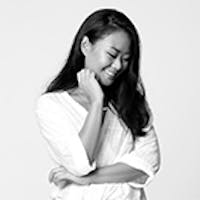 Eliza Concepcion
Editor