Lockdown was enforced at a stressful time for me, I also hadn't really been on a big holiday in years, so I decided it was time.  But, instead of the travel I had booked as the antidote, I was – we were all – required to hunker down.  Slight spanner in the works.
Believe me, I know I'm one of the extremely fortunate ones.  So I can't go travelling this year – first world problems.  I'm far from alone in having my plans shafted, in fact I can't name one person around me who hasn't had their schedule derailed.  Bring on 2021, huh? 
So, no, self-isolation wasn't what I had up my sleeve for these months, but here's a controversial opinion and I never thought I'd say it… Whisper it: I don't hate it. 
I do miss abandoning the best intentions for my Tuesday night cooking plans and dropping in for dinner at the pub, yes I'd like to be allowed to see five mates instead of two, and I miss not thinking twice about touching someone's arm or giving them a hug, but the trade off is a level of 'switching off' that I've never known. 
I love the fact that FOMO is essentially redundant.  I love that I can't feel like I've 'wasted' a weekend just because it was mostly spent in the house.  I love the time I've gained from not having a commute.  I don't mind the nesting one bit.  It's made me try so many new things that I wouldn't have gotten around to after a day's work, a packed bus ride home and trying to rustle up some semblance of a dinner. 
And I can't be alone in this feeling – hell, there's half a population's worth of introverts out there who are breathing a sigh of relief.  So I tentatively asked others if they had seen any benefits and I couldn't believe how many agreed – some were real social butterflies I definitely did not expect.
Lydia runs a fashion company and has two adult children and one at boarding school.  "I prefer lockdown to real life!  All my kids are home with me.  I have my meetings online rather than driving all over the place.   I don't want self-isolation to end, if I'm honest."  For those who are spending more time with family, there is an old fashioned togetherness about it.   Maybe it's brought a new dinner time ritual, or you get to see the kids faces as they learn knew things. 
New homeowner and Sydney-based writer, Sarah, also sees the pros to calling her own shots.  "Being able to clock on at the crack of dawn and peace out while the sun's still shining is a beautiful thing."  Work commitments aside, "It has been a good opportunity to recalibrate and tick off a lot of niggling life admin tasks.  Gaining back my commute time means I can do little bits to renovate our new home. Although, I do miss my local cafe and the need for proper shoes."
Others are trying to part with some shoes.  For creatives, time at home can allow a much-needed cull. Graphic Designer Annie has appreciated having time for a clear out.  "I dedicated one part [of my home] to clean every second or third day.  I over-hoard skin care, makeup, clothes and shoes.  My wardrobe's all arranged in colours now – yeah it's 80% black. I guess I like the 'me time' and self-care." 
Some have worked more productivity into their days.  Senior designer, Connie, takes 'jump breaks' on her trampoline, a habit she's planning to carry on when working from home post-iso.  "It's a great way to de-stress. It's impossible not to have a grin on your face when jumping on a (mini) trampoline." 
It gets you thinking about how things will look once the lockdowns are lifted.  Are there elements we'll keep from our temporary way of life?  "I like that we can catch up really easily with just a spare hour, without having to trek across the city or find an entire evening we all have free," says Nic, a Sydney teacher.  I'm with her.  While no substitute for some real face time, the efficiency and convenience of virtual debriefs between visits is something I hope to maintain.  A suggestion that just two months ago would have had me laughed out of the group chat.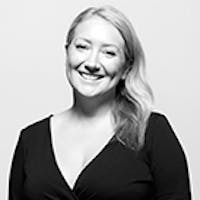 Kate Tregoning
Features Editor